This months REBORN Athlete of the month is the one and only Allie!
Allie started at CFRR at the age of 16, only 8 months ago! She has been doing individual nutrition & personal training with Coach Adrien and has lost 57 pounds! And she will officially start group class in January!
Allies drive and dedication at such a young age is inspiring to say the least! She never misses a session and always shows up ready to work! No complaints EVER! Her love for CrossFit runs deep and we couldn't be more proud!
Congratulations Allie! We are so proud of you!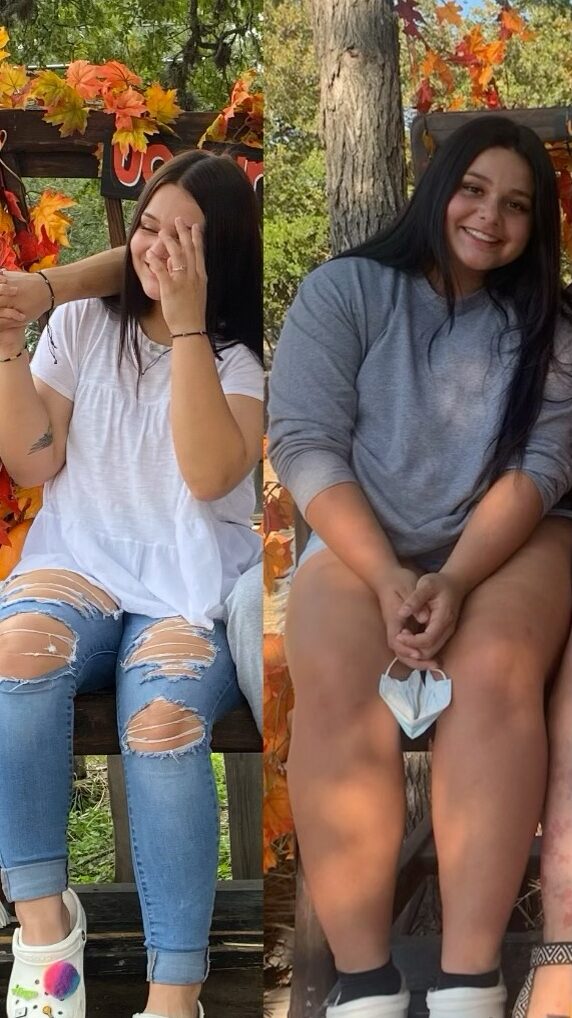 1) What is your biggest motivation?
Keeping a healthy mindset. When I go a period with out going to the gym and slacking off, I tend to feel super sad and I think negatively about myself. On the other hand the gym gets me pumped. I walk in and its like, this is where i need to be, and I always leave feeling even better.
2) Your favorite quote or words to live by?
If you think you can, you will
3) What is your current training goals/PRs?
To start group classes in January
4) Take us back to your first day of CrossFit… How did you feel? How do you compare it to workouts today?
My first day at CrossFit I was nervous. I knew I could get through the work out, but I also knew I wasn't in the best shape. Back then I was mainly just doing it for my mom. Now though..its a different story. I love going. I ask my mom all the time whens the next time we can go to the gym. The workouts get easier and harder at the same time but I absolutely love it.
5) What advice do you have for new athletes just starting out in CrossFit?
Keep trying it!!! It WILL BE HARD, and the workouts might feel weird, or you make you think you look silly. You don't though, everyone is there to help you at your pace & on your time.
6) Tell us about a moment you felt most proud of yourself during a workout?
My most proudest moment was my 1 rep max Back Squat. I lifted more than my mom and my coach was super proud of me and so were the other people who were in the gym.
7) What are your hobbies, interests and/or talents outside of CrossFit?
I like to play softball and hang out with my mom and dog.
8) What's your favorite part of CrossFit Round Rock?
EVERYTHING!!! I love the coaches, the other members, the environment. Everyone is super friendly and the energy I feel when I walk in is unmatchable. If I could stay at the gym all day I would.
9) If you could create a WOD and name it for yourself, what would it be?
Burpees, Squats, Sit Ups, Run
Name: "lil' bit of everything"
10) How has your diet changed since starting CrossFit (if it has), and what foods do you rely on most?
I drink a TON more water now. I have also tried protein powder for my first time since starting CrossFit. Also eating gluten free foods and trying dairy free products.