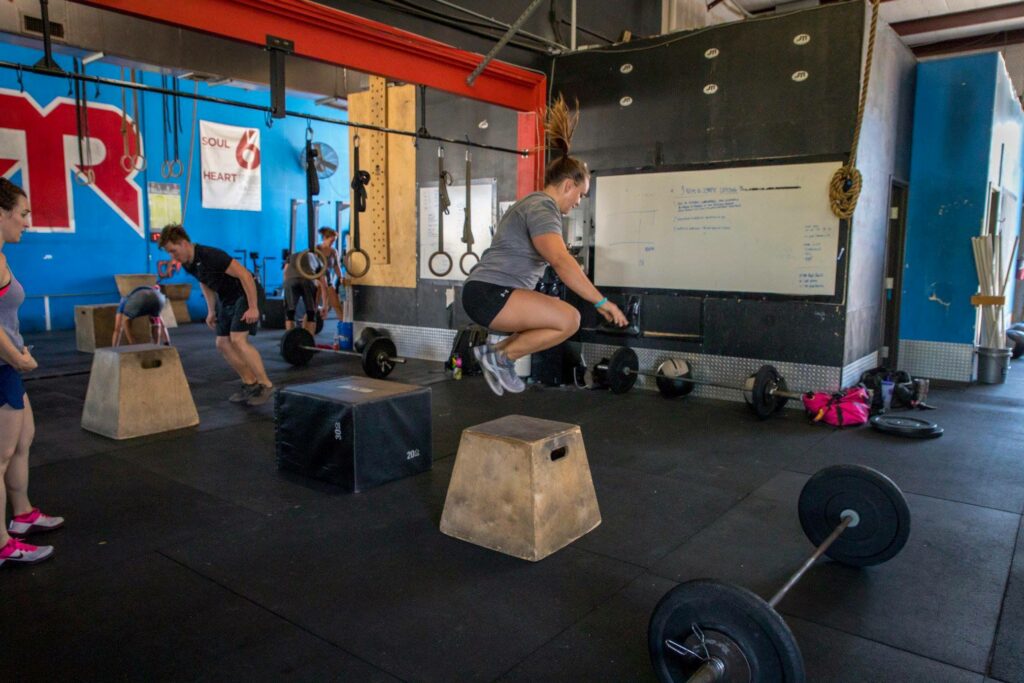 Nearly 4 years ago, Rachel Meier came to CFRR and has been throwing down ever since. We can probably count on one hand how many times she hasn't had a smile on her face over that same 4 years.
A teacher by day, Rachel is one of the strongest female athletes CFRR has ever seen. She has put in countless hours perfecting her craft in many different areas. Her powerlifting, olympic lifting, and gymnastics have drastically improved and continues to progress each and every day!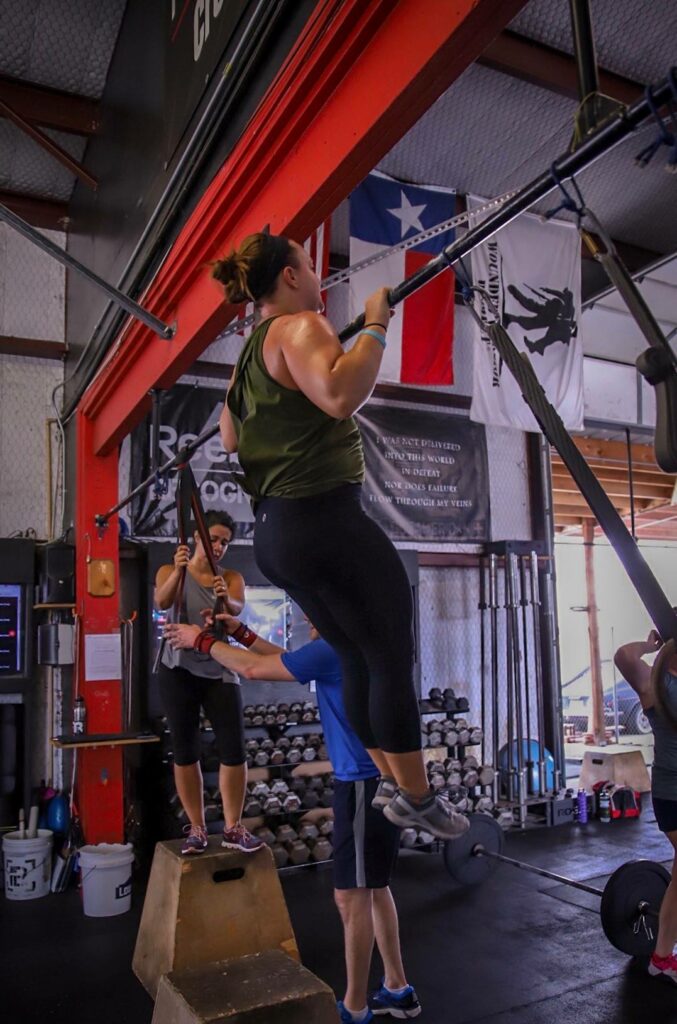 Rachel can be found at the 4:30pm and 6pm CrossFit classes and the 4:30pm Oly class. Give her a big shout out and hug next time you see her! Get to know Rachel a little bit more…
1) What is your biggest motivation?
When I joined CFRR, I had been working out for years, but wanted to learn how to move with a barbell. I spent months thinking about trying CrossFit, but there was a road block I had to overcome. In 2016, I was diagnosed with General Anxiety Disorder and suffered from regular panic attacks. I was placed on a medical leave of absence in January 2016 and did not return to teaching that year. After a year of learning coping mechanisms and uncovering suppressed feelings and experiences, I was encouraged to try something new, step out of my comfort zone, meet people. All things that made my anxiety skyrocket. This is when I found CFRR. It was a purposeful way for me put my anxiety coping skills into practice while doing something I genuinely loved and learning new movements. The community at CFRR is why I keep coming back for more. They took me in as I was, they have supported me, encouraged me, and the confidence I found in myself because of CFRR is a large factor in my being able to return to teaching.
2) Your favorite quote or words to live by?
"Just keep swimming." Dory
3) What is your current training goals/PRs?
My main goal is to be comfortable in my own skin and proud of what I capable of. This year, my focus is consistent handstand walking practice and taking care of my feet and calves so I can get back to running.
4) Take us back to your first day of CrossFit… How did you feel? How do you compare it to workouts today?
On the day of my first class, I was nervous, anxious, and excited. Going to class where I didn't know many people was (and still is) my worst nightmare. The WOD was Grace, 30 clean and jerks for time. Power jerks were not something that came naturally. Thank goodness my coach, LK, was there when I walked in and talked me through the WOD and introduced some of the other members.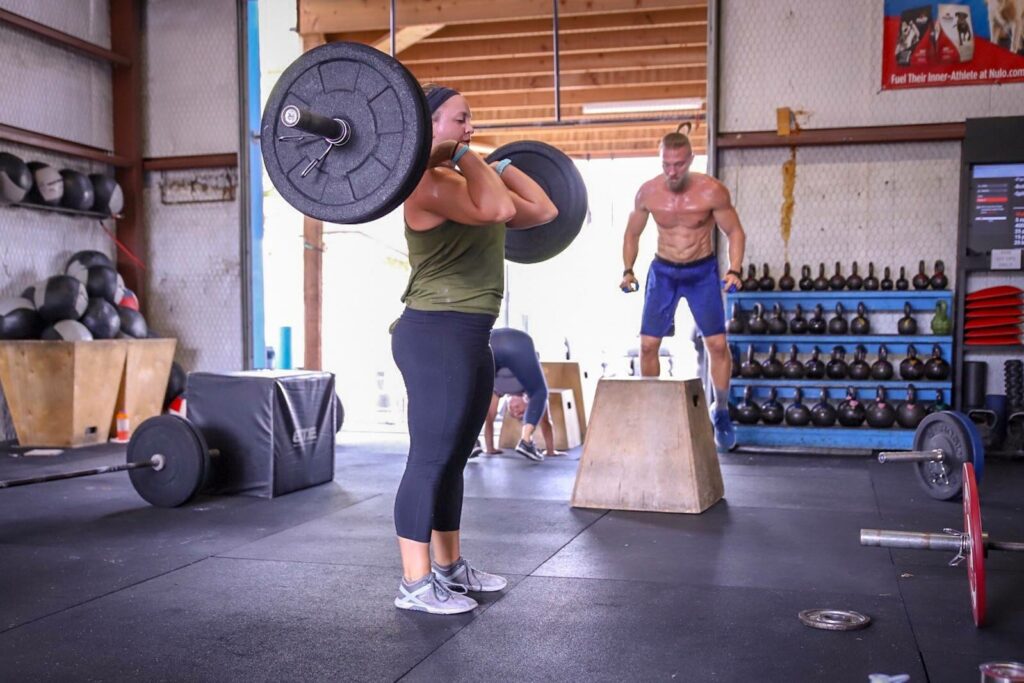 5) What advice do you have for new athletes just starting out in CrossFit?
My advice to athletes, new and old, is to be patient with yourself and trust the process.
6) Tell us about a moment you felt most proud of yourself during a workout?
My proudest moment was during my first Open in 2018. I had never done handstand push-ups before, but decided to go for it during 18.4 and managed to get 13!
7) What are your hobbies, interests and/or talents outside of CrossFit?
My hobbies include CrossFit, DIY projects around the house and yard, attending Texas football games in the fall, and playing acoustic guitar.
8) What's your favorite part of CrossFit Round Rock?
The coaches are the best part of CFRR. They will challenge you, encourage you, comfort you, and hold you accountable. If you're open to it, this place and these people will change in all the best ways.
9) If you could create a WOD and name it for yourself, what would it be?
My dream WOD: In some sort of time cap
Calories on Bike 5-10-15-20-25
Sit-Ups 50-40-30-20-10
Then… max clean and jerk with remaining time
10) How has your diet changed since starting CrossFit (if it has), and what foods do you rely on most?
Meal prep has always been a challenge for me. I can't eat the same thing everyday, I just stop eating. Food has to be exciting for me. I've started cooking more and am rediscovering my grill. Sheet pan meals are my go to. Put everything on one baking sheet and put everything in the oven. Minimal prep work, minimal clean up.