1) How long have you been a member at CFRR ?
I've been a member since June of 2021, so just over a year.
2) What was a misconception you had about CrossFit before joining?
That it was really difficult, or that you had to be an expert to even try. I always thought only those who were skilled athletically were allowed to join something like CrossFit. I never assumed people of any level could do it, especially me.
3) What is your biggest motivation?
Honestly, probably my cats. When I put in effort to take better care of myself, it becomes easier to provide for them. Lately, a bigger motivation is actually the community here. I love coming in and seeing the coaches and everyone working out. I used to always think I didn't want to be part of a community, but I realized maybe I just never knew what community was. At CFRR, I think I finally realize what it's all about.
4) What are your current training goals?
I don't have any specific goals. My main goal would probably be consistency, in just coming into the gym (which is the hardest part) and in bettering my nutrition. I've gotten better, but it's something I'm trying really hard to work on and maintain.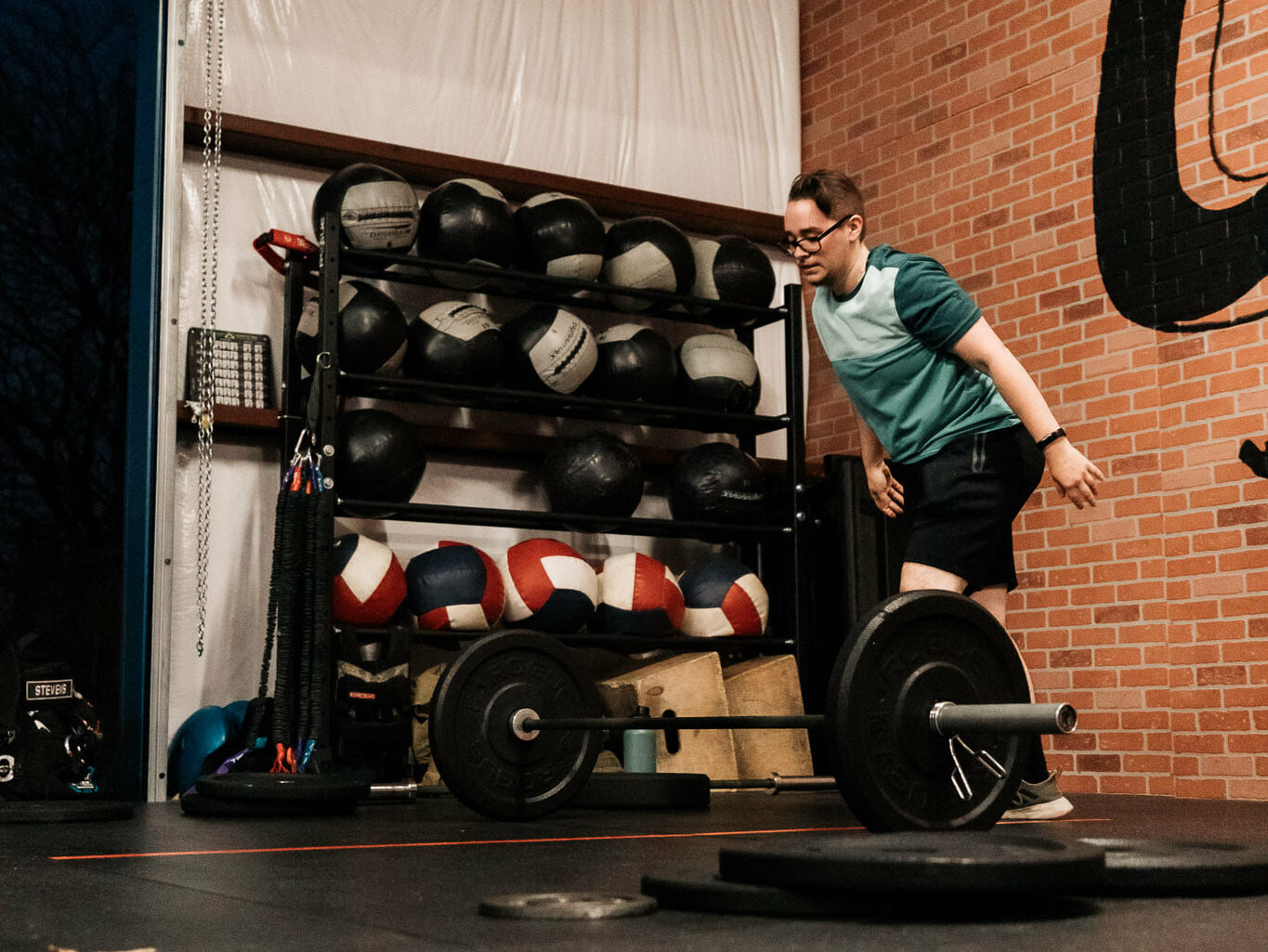 5) Tell us about a moment you felt most proud of yourself during a workout?
Proudest moment? The mile run, by far. I had never ran a mile in my life, and I never thought I would. It seemed absolutely impossible for me. I ended up finishing in 11:34, which is just mind blowing. It was honestly so incredible, and it still lifts me up daily to just think about it. Just an incredible experience.
6) What advice do you have for new athletes just starting out in CrossFit?
I think you should just try it! The coaches are always able to scale workouts, and you don't need to feel like you're good at something to do it. Coming in and starting up is the hardest part, but once you take that plunge it gets so much easier. We are all more capable than we think.
7)  How has CrossFit changed your life outside of the gym?
I feel like I listen to my body more when I need to take a break. Walking for long shifts at work is also much easier, and I've been able to reduce the severity and amount of muscle spasms I have by using stretches and movements I have learned.
8) What do you like most about CFRR?
The community. All the coaches are amazing, and everyone I've met here is wonderful. This is a really great place to be and I love the interactions I have here. CFRR is definitely a home to me.