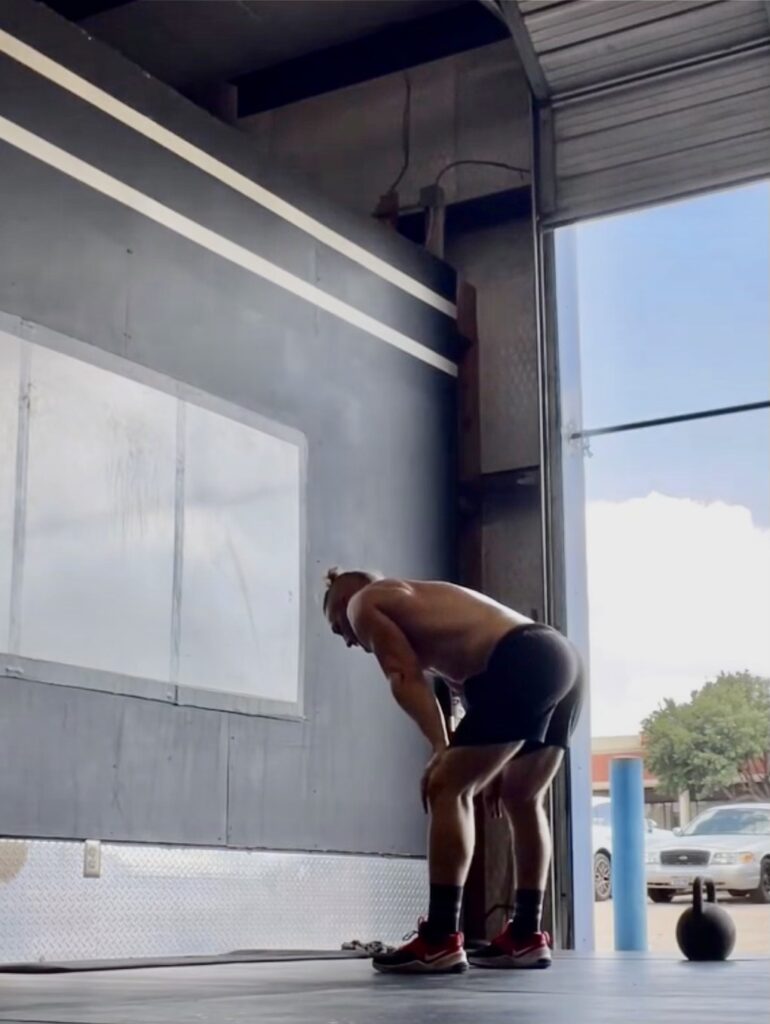 Over the past three weeks, I've been conducting a rather intricate personal and social experiment. I would now like to offer some insightful observations from this experience, in the hopes that they may resonate with some of you but first let me offer some back story…
I love CrossFit. I love everything about CrossFit and the methodology. It has given me many platforms over the years and has served me well in a lot of ways. I always wondered what would pull me away from the super heavy weights and intensity that competing in this sport demanded. Lifestyle changes with the addition of a kid and time demands as well as bandwidth demands were the main factors that led to me backing away from the competition side. The problem was that I really didn't want to lose the skills, strength and athleticism that i had built over this time. I continued tops the limits during workouts but without the necessary recovery, calorie intake, and time it took to perform workouts like this. Long story short, I only stopped competing but was still doing high intensity workouts as if I was still training like a competitor.
Over time, this beat me up. I couldn't recover. My body hurt. My mental state suffered. I had lost the very thing that I was using to define myself (this was also a major issue). I needed to be number 1. I didn't want to be Robin. I needed to be Batman.
I see this very idea in classes sometimes. Not regressing workouts when we should. Not backing off of weights when it's the better, safer and smarter option. Pushing high levels of intensity when our body is telling to move at a slower pace for that day.
I can pretty much go after CFRR workouts at the L3 prescribed movements and weights. Pick a workout and I can do it L3.
But should I? The answer is no.
Some of us have a very good grip on this. Some of us need help. I decided to mix in versions of L3, L2, and L1 movements into my workouts over the last 3 weeks to see what workout exist here and wow was it eye opening! I was able to check all of the boxes that I needed checked for each workout I did. I was able to recover better and not leave feeling beat up and physically spent the rest of the day. I highly recommend trying this. I always told myself that I should do what I'm capable of and I always did that. Rarely did it mean that I should have been doing that because, I'm in a much different place now than I was before. I'm a different version of Landon than I was 3, 5, 10 years ago. I have to adapt things to that idea and be ok with it and I have been a better version of myself because of this.
Some examples of changes I made to workouts:
Single unders instead of double unders. Maybe for the whole workout or every other set.
Doing timed workouts as not for time workouts.
Doing L2 weights instead of L3.
Mixing in foundational L1 movements into the wods.
Focusing on movement rather than intensity. (This was huge for recovery)
Dropping the idea that I had to finish first. (Another major factor for recovery)
I still give myself the green light 1-2 times per week to let loose on workouts and go after if but only if I'm feeling like its the day for that. Every day will not be a day to drop the hammer on workouts and it shouldn't be.
Moral of the story: Great workouts exist on many different levels each day outside of what is actually written up on the screens. Don't let yourself fall into the trap of having to do what's written just because you can or have to in order to self validate. Being sidelined is so much worse than backing off a bit!
Thanks:-)
Fun Facts Part II
Favorite type(s) of music: Rock, Alternative, Melodic Metal, Rap
Skill that I still want to learn: Riding the unicycle and playing the piano
Some of my favorite movies: Top Gun, The Dark Knight movies, Moneyball, Field of Dreams, Wreck it Ralph
MJ or Lebron: MJ
What's in my smoothie: Almond milk x 8oz, 1 cup strawberries, 1 cup blueberries, 2 tsp almond butter, 1/4 tsp cinnamon, 1 scoop choc protein powder, 2 cups spinach
Coach Landon