This is a story of one generation helping a younger generation find their path to health & wellness. Coopers parents have done CrossFit in Dallas for many years now. Cooper had mentioned to his parents that he wanted to lose that "college 30#". So, when he was relocating to Austin after graduating from A&M they suggested he find a CrossFit gym to help he fall in love with fitness again.
We are so thankful that he chose us to call home! He has become a staple at the evening classes & every gym event! He works on the small things to get better at the big lifts & complex movements. He has completely changed his eating habits and is down 40# because of it!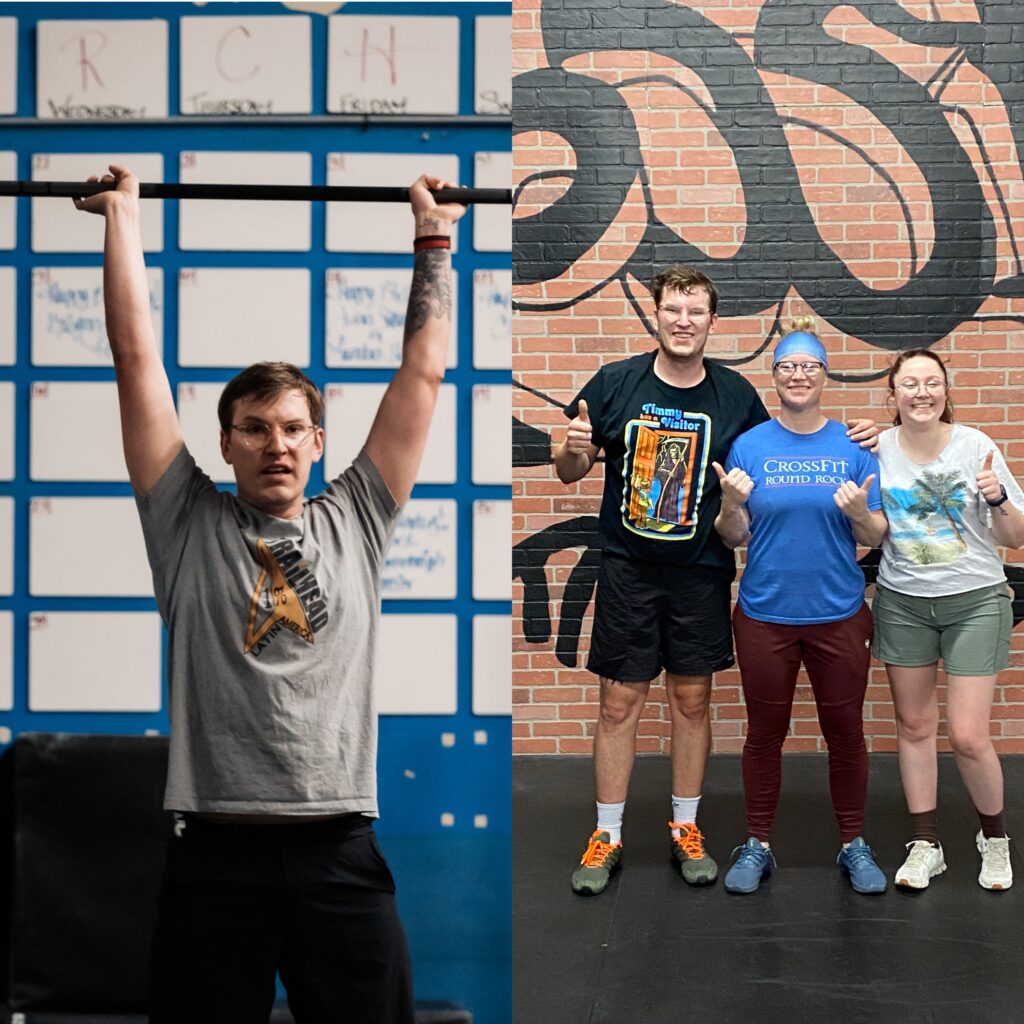 1) How long have you been a member at CFRR ?
I've been doing crossfit for about a year now.
2) What was a misconception you had about CrossFit before joining?
I used to do crossfit as a highschooler with my parents. Before that, I had no idea what crossfit
was so it was easy for me to hop in. But I will say, crossfit is for anyone and any point in their
life. No matter if you haven't worked out a day in your life or you occasionally go to the gym,
crossfit can be for anyone.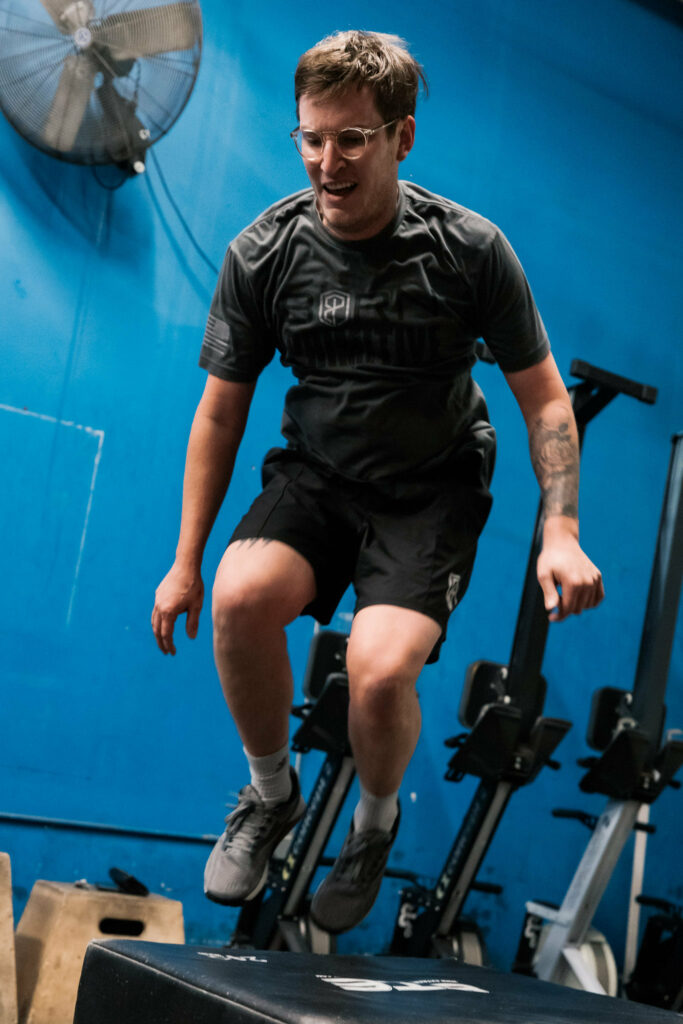 3) What is your biggest motivation?
I want to get more in shape. After highschool, I never set foot back into a gym. I didn't enjoy it at
a young age because I was forced to workout for athletics. Once I saw myself gaining weight
and losing my strength throughout my years in college, I knew I had to get back into the gym.
Moving to Austin, I hardly knew anyone and crossfit was a good way to gain a whole new
community of people. So community and fitness are my biggest motivations.
4) What are your current training goals?
I have been doing scaled workouts for my entire time here at crossfit. I want to be able to do a
full RX workout. I'm currently on the level 2 scaled.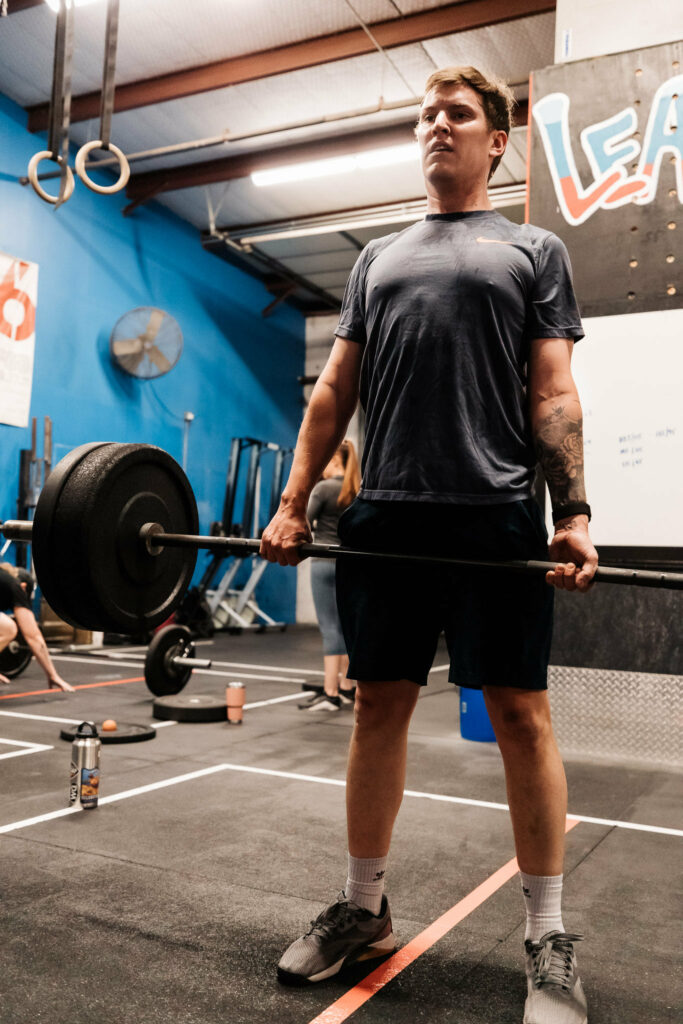 5) Tell us about a moment you felt most proud of yourself during a workout?
Coming back into crossfit, a muscle up seemed years away for me to be able to do. I didn't
know how the movement worked and I didnt have the arm strength. About 6 months into my
crossfit journey, we did a class that scaled muscle ups by using a box to get the movement
down. I figured I'd give it a shot, and the second one I tried, I was able to get over the bar. I was
extremely proud of myself that I had the strength to do it. Now I just need to work on my pullups
and when I get that movement down, I'll be able to do a full RX muscle up.
6) What advice do you have for new athletes just starting out in CrossFit?
No matter how scared you are, just jump right in. The community here is amazing and we are all
very encouraging to newcomers. You will never be judged in the gym, we are all there to get
stronger and stay in shape.
7) How has CrossFit changed your life outside of the gym?
I work on my feet all day long and walk about 30 miles a week where I work. Before I did
crossfit, I could hardly walk at the end of a long work week. Now, even though it's still a long
week, I feel a lot stronger and I'm more confident in myself to do everyday activities.
8) What do you like most about CFRR?
The community is my favorite part of crossfit. I consider everyone in the gym my friends and for
the first time in my life, I enjoy going to the gym.