Being active has always been a huge part of my life and who I am. I played sports and competed all throughout my childhood and high school. In college I transitioned into just "lifting weights". Fast forward about 5 years that "lifting weight" was starting to get a little boring and no longer bringing me joy. I was no longer looking forward to the gym like I used to. I could tell I was missing that competitive drive I was so used to in high school.  
My parents, sister and brother in law started doing CrossFit in 2016 and have been trying to get me to start since then. My parents kept saying how much I would love it. While living back in Minnesota, I lived with my parents so I would pick up on some of the CrossFit movements and throw them into a workout here and there, but never joined an actual "CrossFit Gym ". It wasn't until my parents and I went to spectate at the Rogue Invite in 2022 that I really found my way into CrossFit. My first ever CrossFit class was actually Rogue Invitational weekend. Alec Smith and Adam Klink from BPN put on CrossFit style classes at a gym nearby all weekend. My parents wanted to go so I decided to tag along. And boy, I am so thankful I did. Going into these classes, I had never once done a CrossFit class nor a group fitness glass in general so I was definitely nervous. And THE Alec Smith ended up teaching me how to clean!!!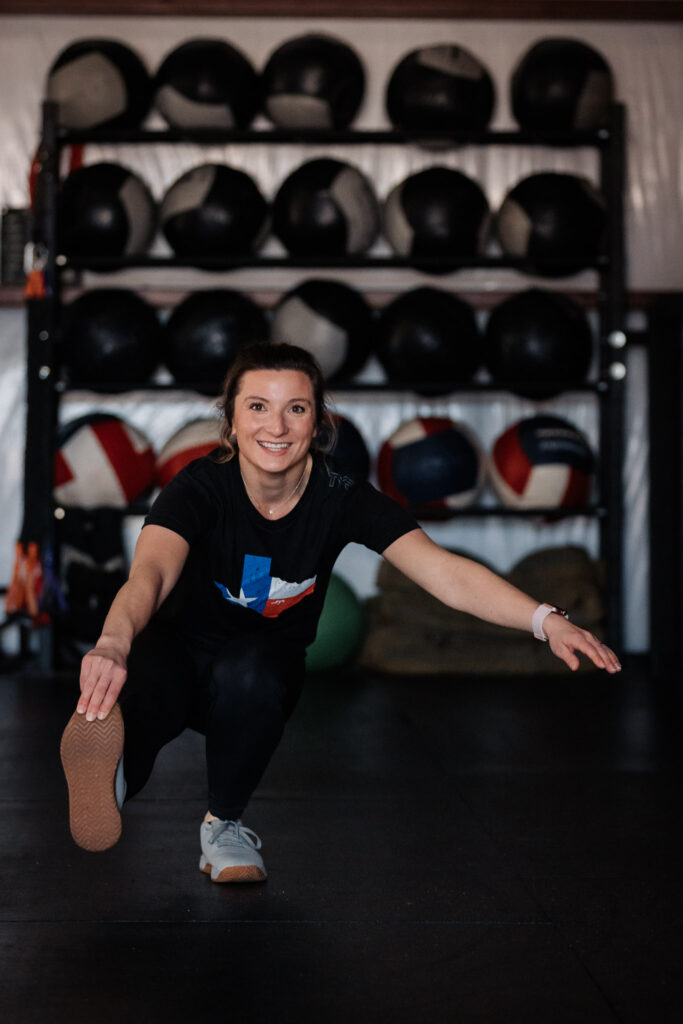 As soon as that weekend was over I knew I had to find myself a CrossFit gym. That is when I stumbled upon CFRR on Instagram. I messaged Sam, to set up an initial meet up and never looked back. I knew that was the place I needed to be. I had found my joy and drive to workout again. The coaches at CFRR are next level, and care so much about YOU. Whether they are coaching you how to do a certain lift, helping with technique, finishing a workout, or just even coaching you in life, they are amazing. Not only does CFRR have the most amazing coaches, but the members and community have been so special. Moving from Minnesota to Texas not knowing a single soul, while also joining a gym knowing absolutely no one and trying a brand new sport was very nerve racking for me. This was a challenge and a huge step outside of my comfort zone. Every single coach and member has been so welcoming and makes each class an experience.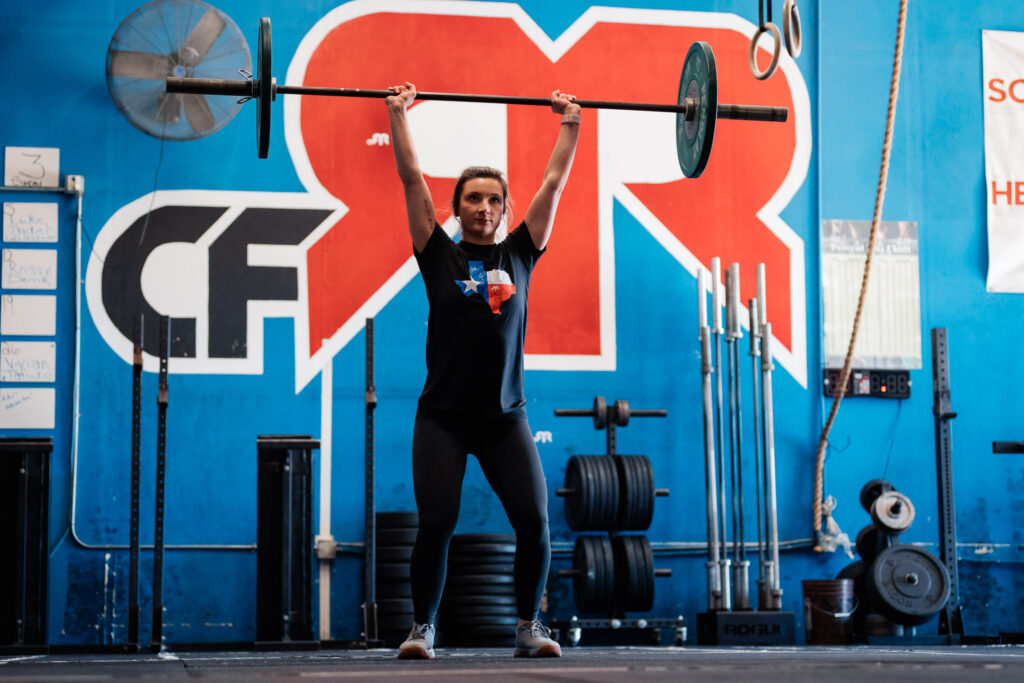 CrossFit has become my outlet in life. Working as an overnight shift nurse has its ups and downs. The past couple of years have been difficult in the field of nursing, along with having a very inconsistent schedule, it was definitely starting to take a toll on my physical and mental health. There are days after working a long overnight shift I just want to go straight to sleep but I know I feel so much better not only physically but also mentally if I go to a class. The energy and positivity that comes from CFRR classes are so refreshing, especially after a very long overnight shift at the hospital. I am truly happiest when I am at CFRR and surrounded by all the amazing members and coaches. It is unmatched and I am beyond thankful for this community.