The best part of our jobs at CFRR is watching athletes achieve goals they never thought possible, and that is exactly what Misty has done.
Meet Misty! Misty started #CFRR 5 years ago and hasn't looked back since. Not only is she a full time working mom of 4, she has become a positive impact in our community. Misty has now lost over 50 pounds dialing in her nutrition which has been one of her biggest achievements to date. She has put herself first and it shines bright! She has a new found love and respect for herself and her body, and it is beautiful to witness. We are so proud of you Misty. Thank you for believing in us to help you reach all that you never thought possible!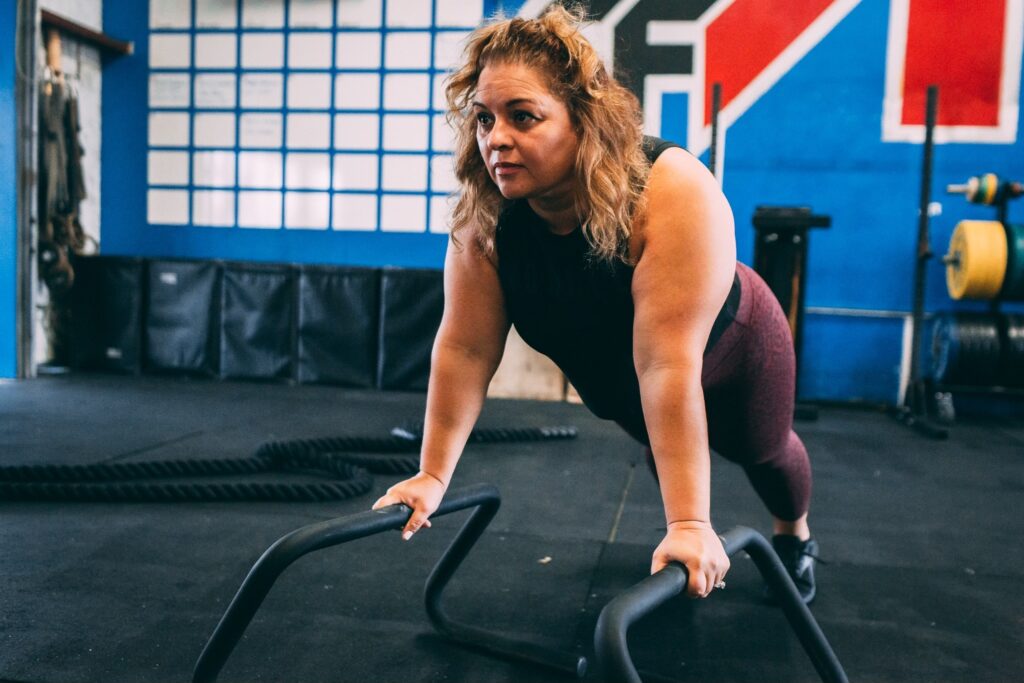 1) What is your biggest motivation?
My biggest motivation- that's a hard one, I have a few. My family has grown tremendously over the past couple of years, and as a result I need to be able to grow to accommodate it- having two kiddos under 4 is challenging for anyone let alone someone who is pushing 50, so mobility and keeping up is absolutely necessary. My husband and I have taken a more aggressive approach to our health and fitness so that we can be here for the little guys as they grow up 🙂 My husband Jose is my rock, he is constantly looking for ways for us to improve our health and fitness- he motivates me to be better. Last but not least- is Jenn. Together we have navigated the waters of CrossFit, we keep each other accountable, help each other grow, and motivate each other to overcome anything 🙂 I am so blessed to have all these folks in my life.
2) Your favorite quote or words to live by?
It's only one minute- I can do anything for one minute….. or If you ain't trying you already failed.
3) What is your current training goals/PRs?
While this should really be about some heavy weight I want to move or getting a pullup, for me its kinda been a year of reconstruction, mobility, and getting comfortable with my body after all the surgeries I have had. Recovery has not been easy for me- scaling back is so hard sometimes, right!!! I would love to be able to regain all the mobility in my arms, get more comfortable with my body and all its capable of, and most of all conquer my fear of jumping on or over things! Sounds silly, but I am re-learning to trust my body and strength.
4) Take us back to your first day of CrossFit… How did you feel? How do you compare it to workouts today?
My first day at CrossFit was a bit different than most, I walked into a hot box with a puppy….. I thought immediately all these people are just so beautiful and soooo comfortable with themselves. I need this! I don't know anything about what they do here but I knew I wanted some of it!!! I was truly in awe of what everyone here could accomplish. Fast forward to my first class- I was again in shock about how comfortable everyone was with the barbell, their bodies, and each other. I was deathly afraid of anything with the barbell and thought I will never be that comfortable moving weight. Press fast forward again to 5 years later and I LOVE THE BARBELL. I am so comfortable with myself, and moving weight with ease.
Another thing that I must mention is the community, I have never met so many truly genuine and kind folks. I love this community and now some of my closest friends are from CFRR. I wouldn't have it any other way. I love these guys and gals. They keep you accountable- this thing we do here is more than just exercise, its sanity. It keeps me leveled in so many ways.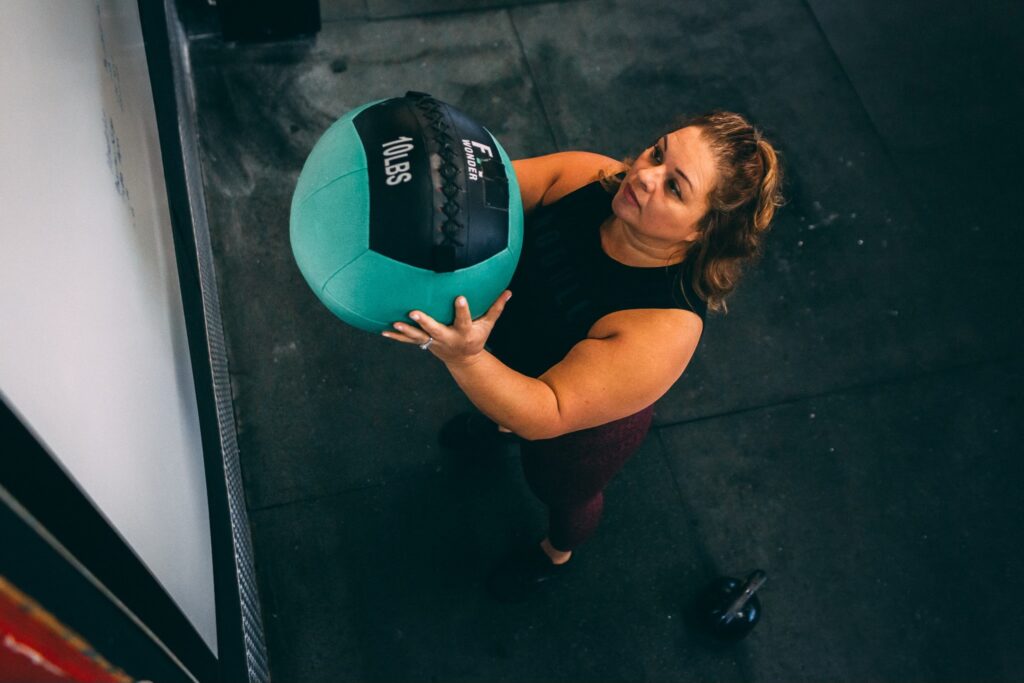 5) What advice do you have for new athletes just starting out in CrossFit?
Don't be scared, you can do this!! And yes it is soooo rewarding and exciting- you will change so many things in the process and not just your body. Talk to people- making friends makes it so much easier, I promise and not just because I will talk to everyone!
6) Tell us about a moment you felt most proud of yourself during a workout?
It was last month- I was able to complete a workout Rx that had double unders, deadlifts ( I think it was 125/155), and situps. It was the dubs that made me so proud! They were just on fire that day! I was able to finish only a minute behind some folks that crank out double unders like nobodies business. Of course I quickly collapsed to the ground but was overwhelmingly proud of myself.
7) What are your hobbies, interests and/or talents outside of CrossFit?
I am an avid dog rescuer, a voice for Veteran's in the Salesforce ecosystem, and a skilled business owner (if I could toot my own horn). I love to help others succeed, I am a firm believer in YOUR SUCCESS is OUR SUCCESS. Together we can all succeed.
8) What's your favorite part of CrossFit Round Rock?
HANDS DOWN- THE PEOPLE! And all the dogs that show up!
9) If you could create a WOD and name it for yourself, what would it be?
Dynamic Duo- it would have to be a partner WOD!! I would include dubs (for Jenn lol), DB Snatches, KB swings, and maybe some rowing!! If you leave it to me to create the WOD it is likely we would all die……. It would go like this:
50-40-30-20-10
-Calorie Row
-Dubs
-American Swings
-DB Snatches
All for time of course!!! Hmmmm that looks spicy maybe I can get Jenn to do it with me this week….. lol
10) How has your diet changed since starting CrossFit (if it has), and what foods do you rely on most?
Well it went from only eating out to almost never eating out. I have relied heavily on Adrien to help me find what works for me and my body. I need protein to survive- I rely heavily on always having some sort of protein and veggies. I do love Nancy's Sky Garden- its my 'eat out' treat. I have also given up beer and opted for more low calorie alcoholic beverages. 🙂