Any Coach always appreciates an athlete that is always willing to be coached and WANTS to absorb all the knowledge possible to better themselves. Well, this guy right here is the definition of coachable. Ernesto, we are so proud of the immense progress you have made over the past year! You are an amazing human to be around. You bring this community so much joy & stability. They can always count on you to be there, listen, joke around, & get better along side them. All while cheering them on! Love ya man! Click the link to see his full AOTM Interview! At the end you will see his eyes light up when we tells you about his proudest moment in a workout & how that helped him & his daughter bond.
How long have you been a member at CFRR? 1 Year
2) Why did you choose CFRR? I had been working alone in big box gyms for years. I wanted to see if a local gym would add a community element.

3) What is your biggest motivation? I want to be functionally fit to keep up with my kiddos
4) What are your current training goals/PRs? Better form on Olympic lifts. I've been here a year and I still feel new.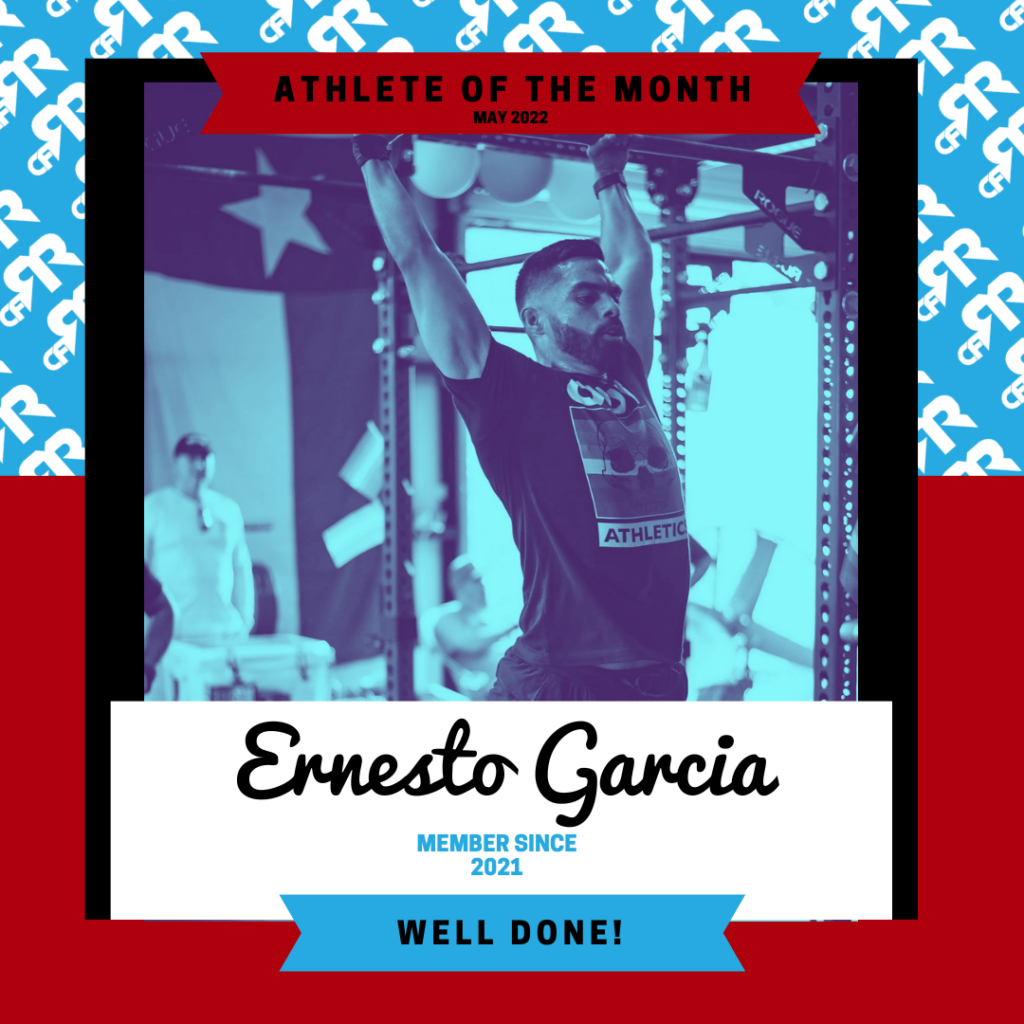 5) What was a misconception you had about CrossFit before joining? That it is only for super fit people
6) What advice do you have for new athletes just starting out in CrossFit? Take your time, watch, learn. Do your best and have fun.

7) What do you enjoy most about working out? Working out with my fellow nooners
8) Tell us about a moment you felt most proud of yourself during a workout? Doing handstands with my daughter